Download the Response Logix RapidTouch Overview
With Response Logix® RapidTouch™, you create an integrated first call after the delivery of a SmartQuote® price quote. This powerful closed-loop internet sales process will increase your closing ratio, and convert more shoppers into car buyers.
Responding in less than 10 minutes to a consumer's request for a price quote is the critical first-step to placing your dealership at the top of the car shopper's list.  Just as important to sending a price quote on time, is making the first call to engage the car shopper. The speed and quality of that first call determines if you will covert that shopper into a customer, or lose the sale to another dealer.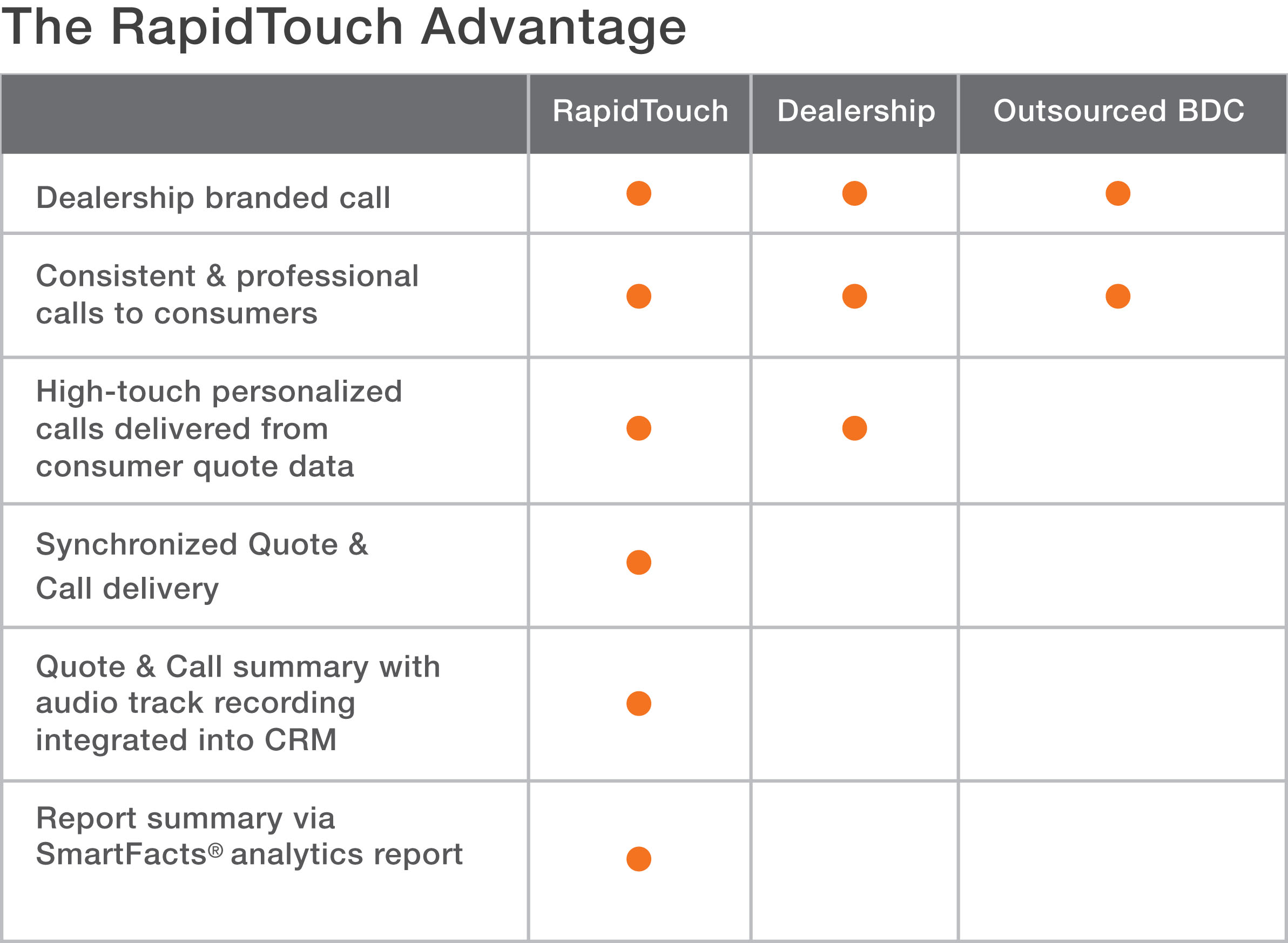 When you integrate SmartQuote and RapidTouch, you create an airtight Internet sales process that will respond in minutes to your internet leads. Response Logix has partnered DMEautomotive because of their auto industry knowledge and expertise. DMEautomotive has served auto dealers for more than 31 years, and they have a professional call service team that can provide your dealership with unlimited call capacity.